Discussion Starter
·
#1
·
Hi friends, I kindly ask you to explain how pressure regulator works. We have the idea to use this device for other application, but not for chicken watering.
Indeed, we need usual water low pressure regulator with large membrane, because inlet pressure is about 4-8 bar (40-80 meters), but we need only 0,5 bar (5 m) in the outlet. There are industrial regulators, but they are too expensive. So I've found in internet Chinese plastic regulator for poultry.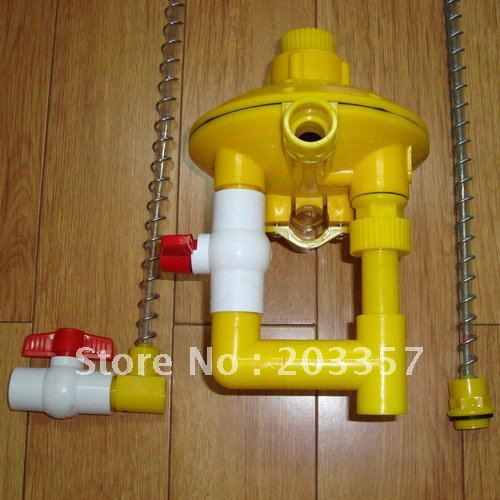 Price is good, but I'm not confident in its suitability for our needs, because in our case regulator must have own valve and keep low pressure in outlet pipe without flow, i.e. when outlet is closed by other valve. For example, regulator must keep 4 m on the flow and keep no more of 5 m without flow. Help me please and explain - is there possibility to adopt this plastic regulator for "classical" scheme but not only for chicken watering?