Discussion Starter
·
#1
·
I have this one brahma that just won't feather. They are a little over 5 weeks old and he is so freaky looking!! I've googled this and haven't found a decent answer. I was told it could be "self preservation due to a more dominant roo" but I have 4 roosters and he's the only one that is doing this. Any ideas? He eats and drinks just fine. Very cuddly but I think it might be because he likes the warmth from our hands on his skin.
These are both dark brahma Roos same age.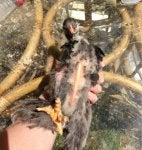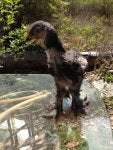 His feet are crazy feathered as well. Like way way more than the others. It's so strange!!