Discussion Starter
·
#1
·
Hello. I just got chickens yesterday and I am excited and just had to share.
Ok, a little about me. I am married and have three very spoiled dog and one cat. I feed the dogs an all raw diet.
I have been wanting chickens for years. My husband kept telling me he would build me a coop but it was always getting put on the back burner. Then, finally, he started building me one. It was taking shape nicely using all free materials. And then, he got busy with work and it got put on the back burner again.
Meanwhile, I had put an ad in craigslist looking for local meat rabbit breeders. I found one who was willing to give me her scrap meat (heads, organs, etc.) to use to feed my dogs. I was so thankful I offered to bring her some eggs as soon as I got my chickens going. She politely declined because she had her own chickens.
Well, last week, she emailed me. She remembered how I wanted chickens and offered to sell me her coop complete with chickens. The price was very right. She is a nice lady. So....I brought them home yesterday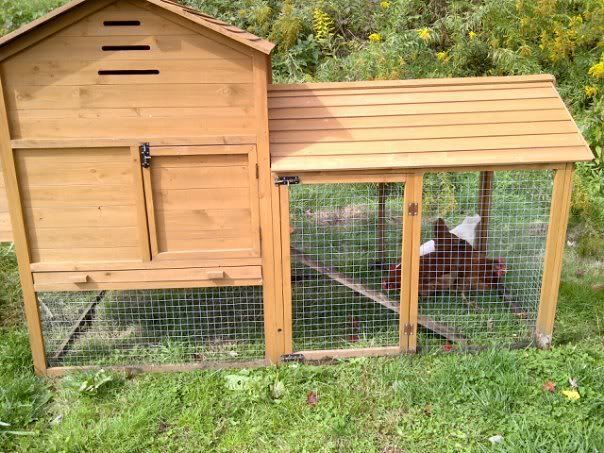 I named this one popcorn (my husband wanted to name the white one popcorn but I felt that was too obvious)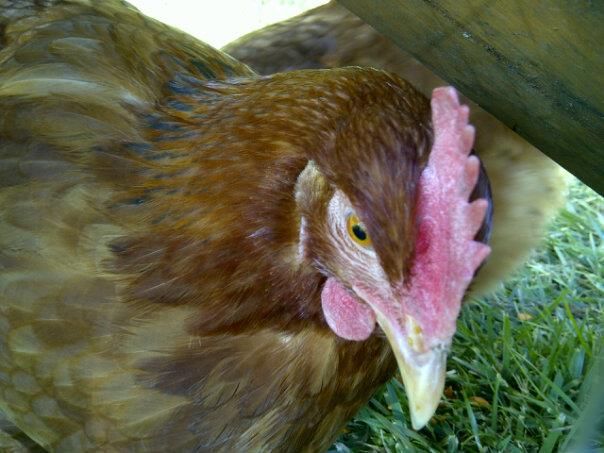 This one is Big Mama. She rules the roost.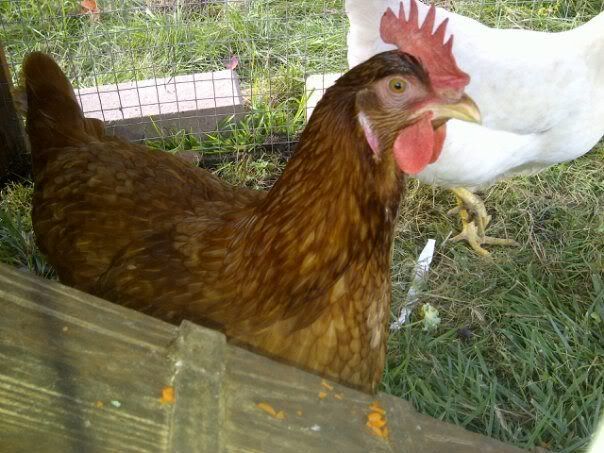 And this one is Ducky.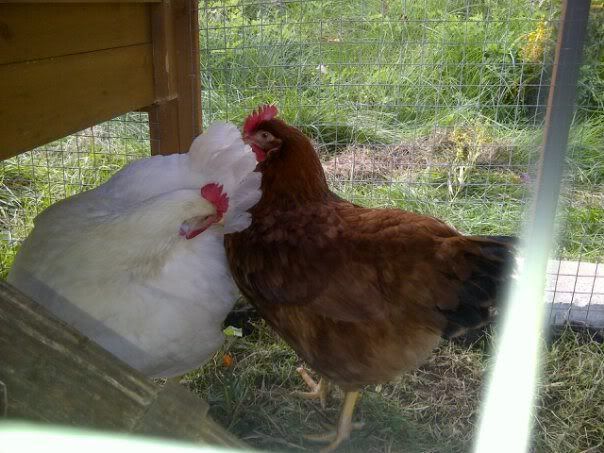 I plan to get them a chicken tractor soon. I would love to free range them but I am afraid of all the hawks that live here.
So with the stress of the move, seeing new people, and my dogs acting like idiots around them, I didn't expect any eggs for a while. .......
and then I found this this morning.....
Even though I have 2 dozen grocery store eggs in the fridge, I may have these for a late breakfast. Or maybe...try both and have a taste test? LOL.
Anyways, thanks for meeting my flock. I look forward to this forum and learning as much as I can to take great care of my girls. I went chicken shopping yesterday and got them a bunch of supplies and some treats too.
I love them already.