Discussion Starter
·
#1
·
I built a coop. It started as a 4x8 pallet. I put it up on legs to get the floor about 36" off the ground. That way I can pull a wheelbarrow right up to it to clean it out.
I painted the floor with some really ugly green paint but it was free.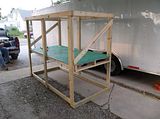 It's usable but there are a few things I still need to do.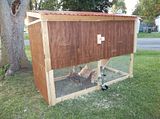 The entire back wall is hinged.
Here's the hole they use to get to the bottom.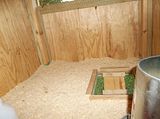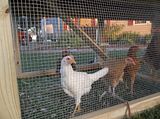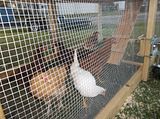 I mounted trailer jacks on both sides. You can crank them up and move the coop.